HVP Gatagara and Kicukiro District are proud of their performance contracts accomplishments this year
Written by Imfurayabo Pierre Romeo
HVP Gatagara in partnership with Kicukiro District held an accountability event whose purpose was to celebrate their achievements, which had a theme, "All of us me and you we accomplish perform contracts."
This theme regarding the accountability of the achievements registered by HPV Gatagara in conjunction with Kicukiro District, which took place on 20th April 2021, through the collaboration of HVP Gatagara with Kicukiro District, for the purpose of accounting to the citizens for their achievements.
This accountability which occurred on 20th April 2021, for the sake of accounting for the achievements to the citizens. There were different Kicukiro District officials, as well as the grassroots leader ship from Gikondo Sector, which hosted the event.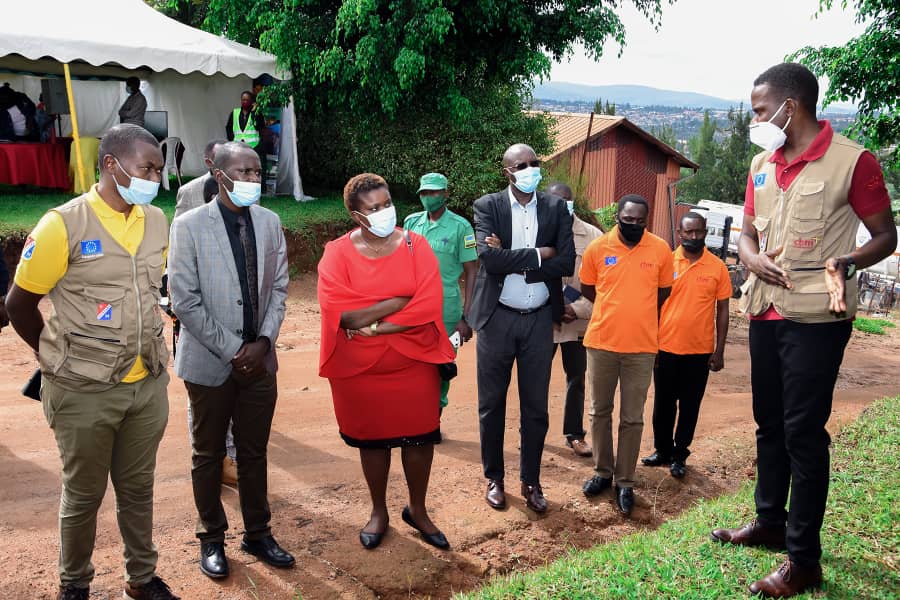 Kicukiro District Administrator and her delegation with HVP Gatagara staffs visiting the activities.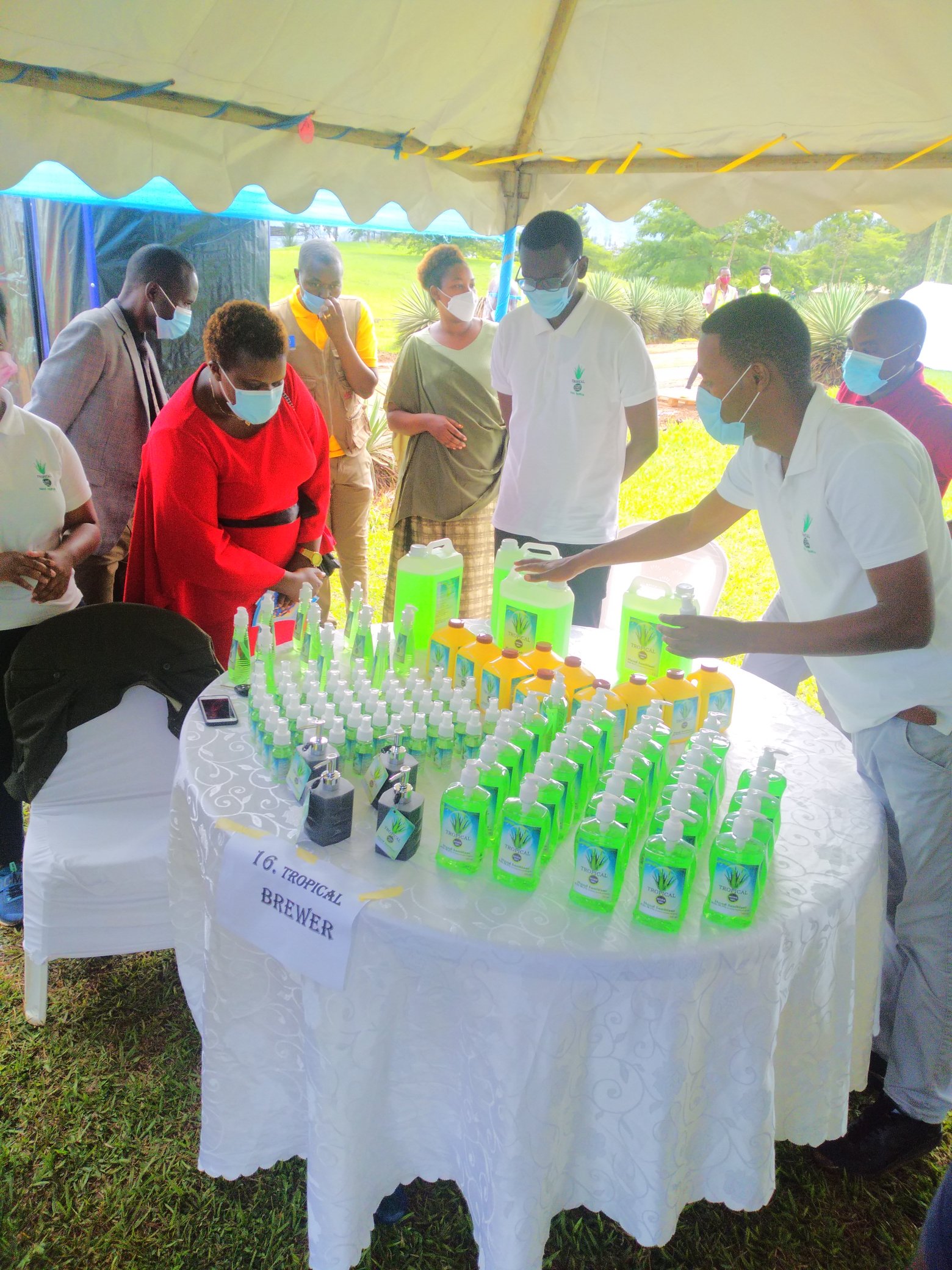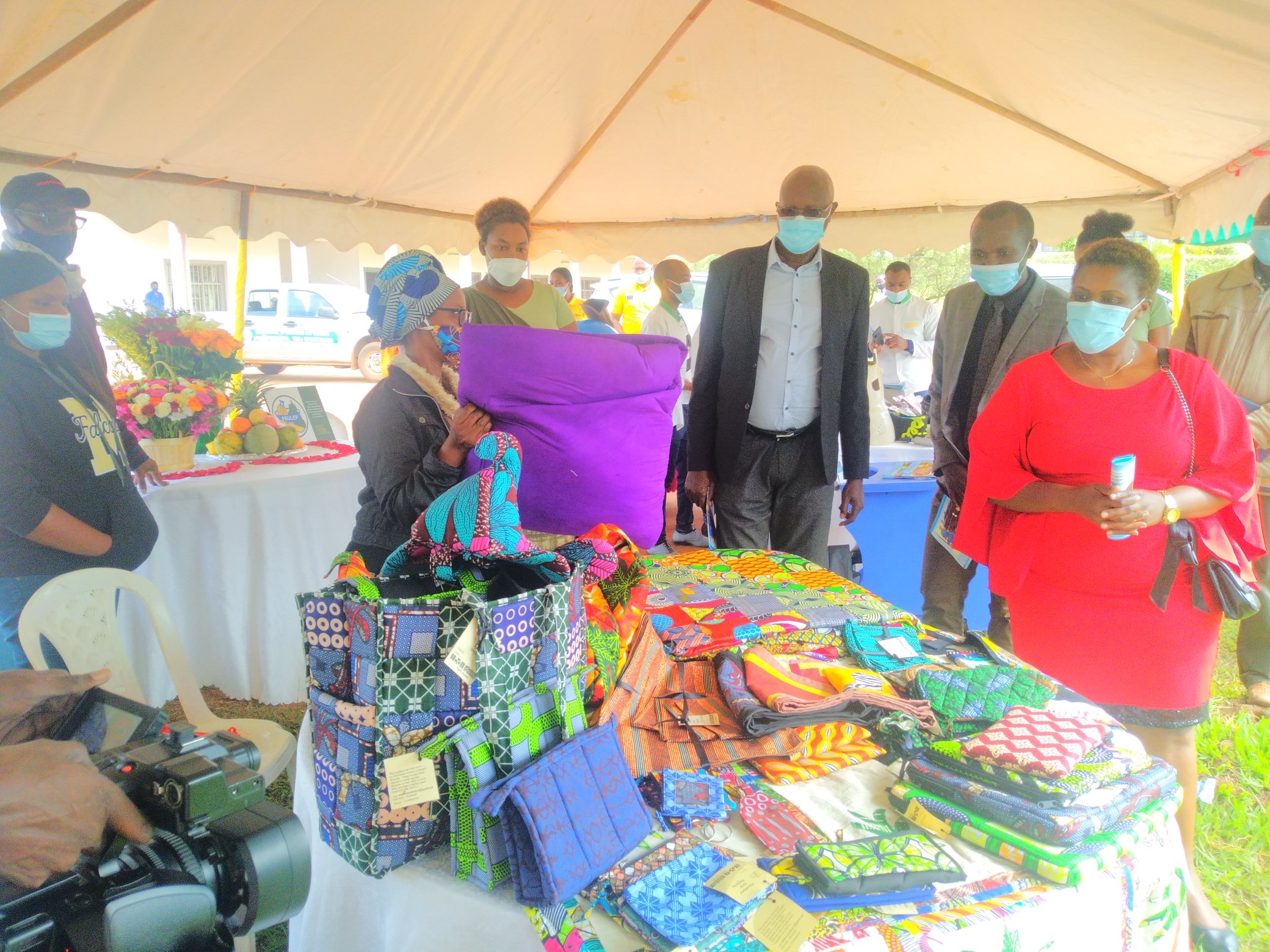 She visited different stands of activities done by people with disability
The event was opened by the visit to HVP Gatagara-Gikondo, as well as witnessing the services that are rendered there; in addition, they also witnessed other activities which are executed by Associations of persons with disabilities, with the assistance of HVP Gatagara for the quest of improving their livelihoods.
Umutesi Solange, the Kicukiro District Executive Administrator who was the Guest of Honor during the event, lauded Gikondo Sector administration for the cooperation, which played the fundamental role in the accomplishment of Performance contracts, and he reiterated that other Sectors should borrow a leaf from Gikondo Sector administration, which would in turn play a vital role in developing Kicukiro District.
The Kicukiro District Executive Administrator thanked the partners in general who have been selfless as far as working with persons with disabilities, so that they may be able to improve themselves.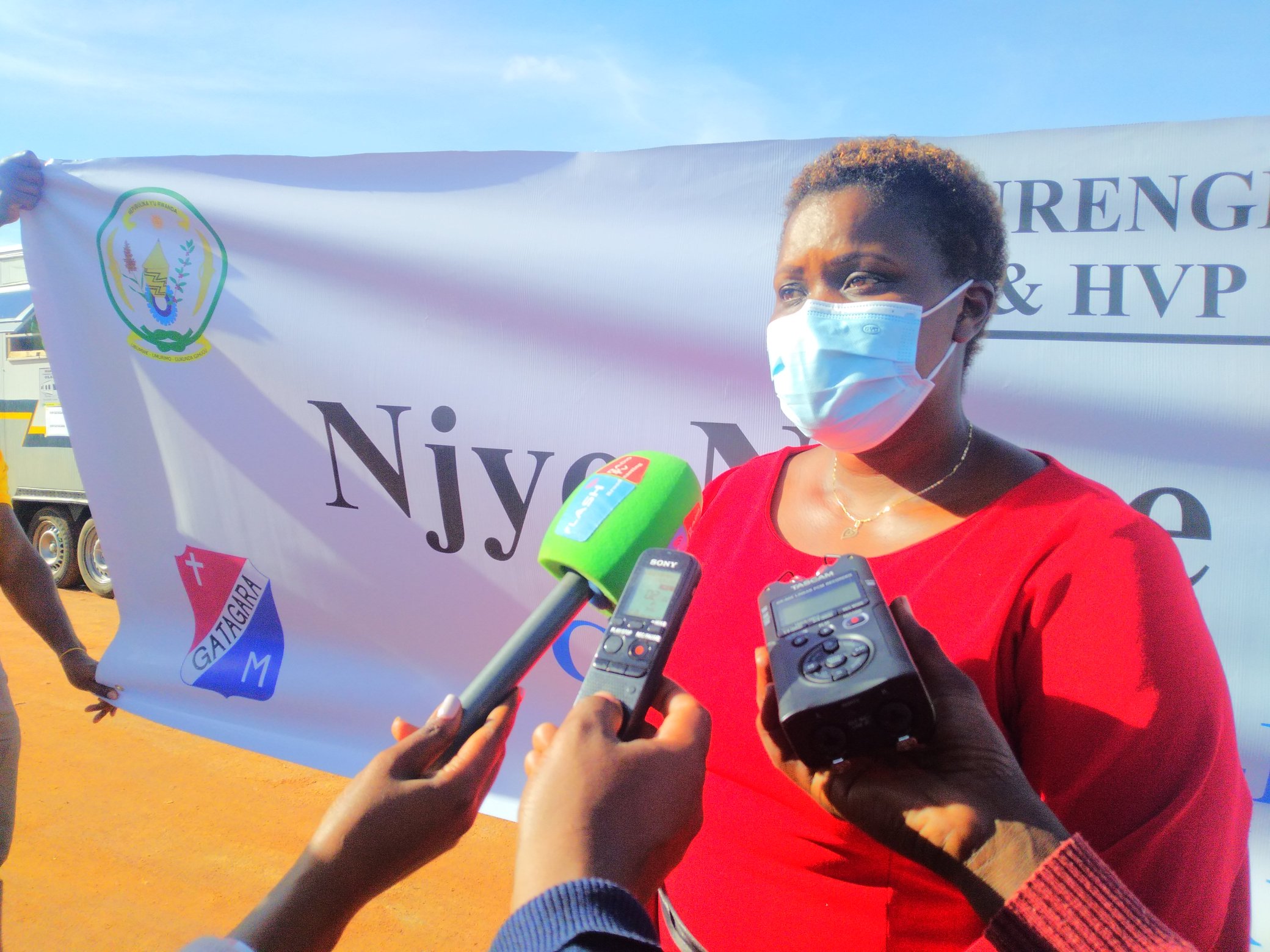 The Kicukiro District Executive Administrator speaking to the media
He had this to say, "As Kicukiro District administration we hereby thank partners specifically HPV Gatagara, which is ever relentless as far as health, as well as education to persons with disabilities, because it depicts the good governance attitude of our country, and we hereby assure you of the continued collaboration as well as doing everything possible, to make sure that our children, our parents and others with disabilities, so that they may not lag behind as far as development is concerned."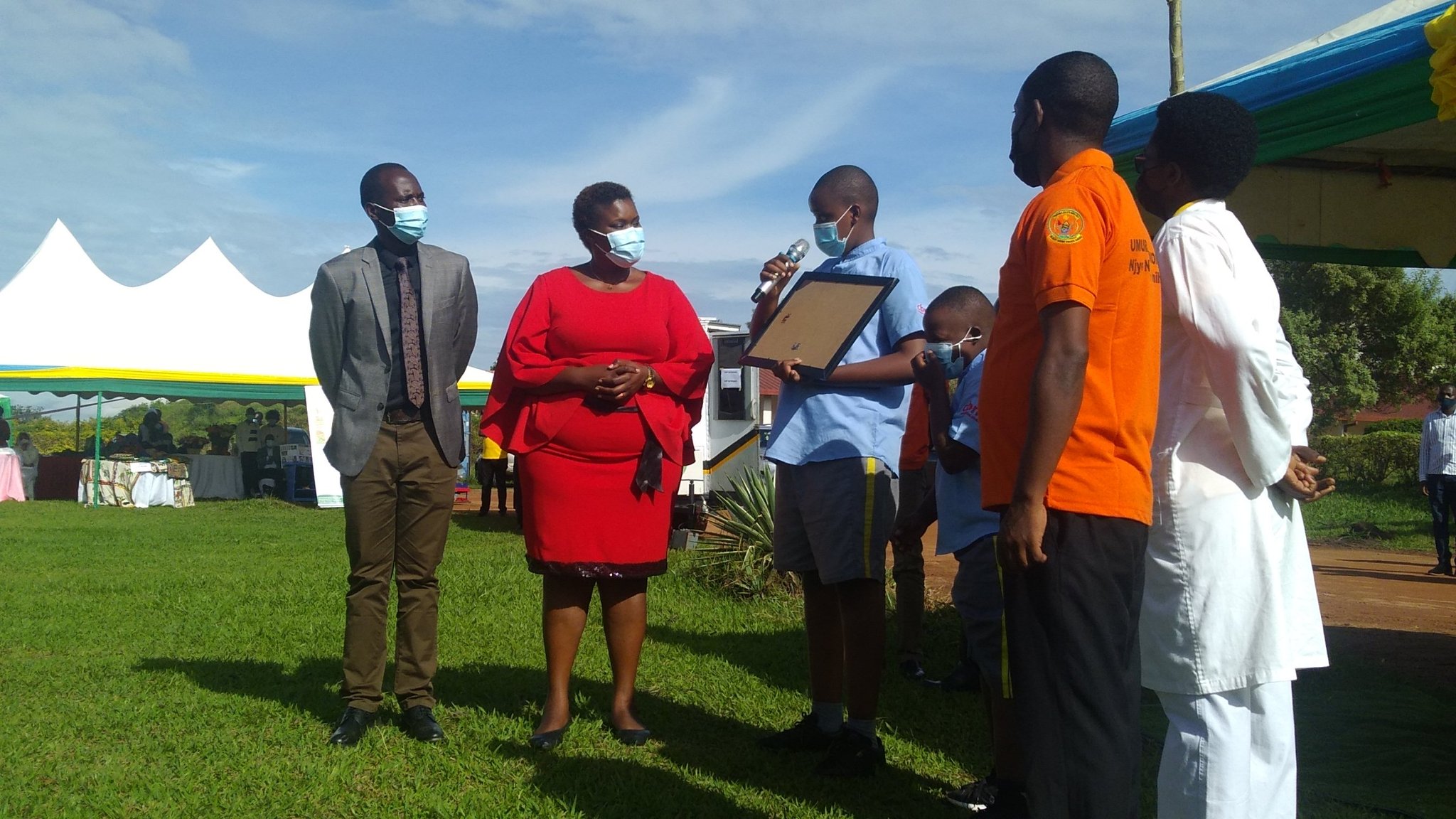 The children with mental disability giving her a reward
He thanked grassroots leaders who were devised means and ways, during hard times when measures to prevent COVID-19 pandemic, irrespective of this, they were able to put in place measures, which enabled such accomplishments.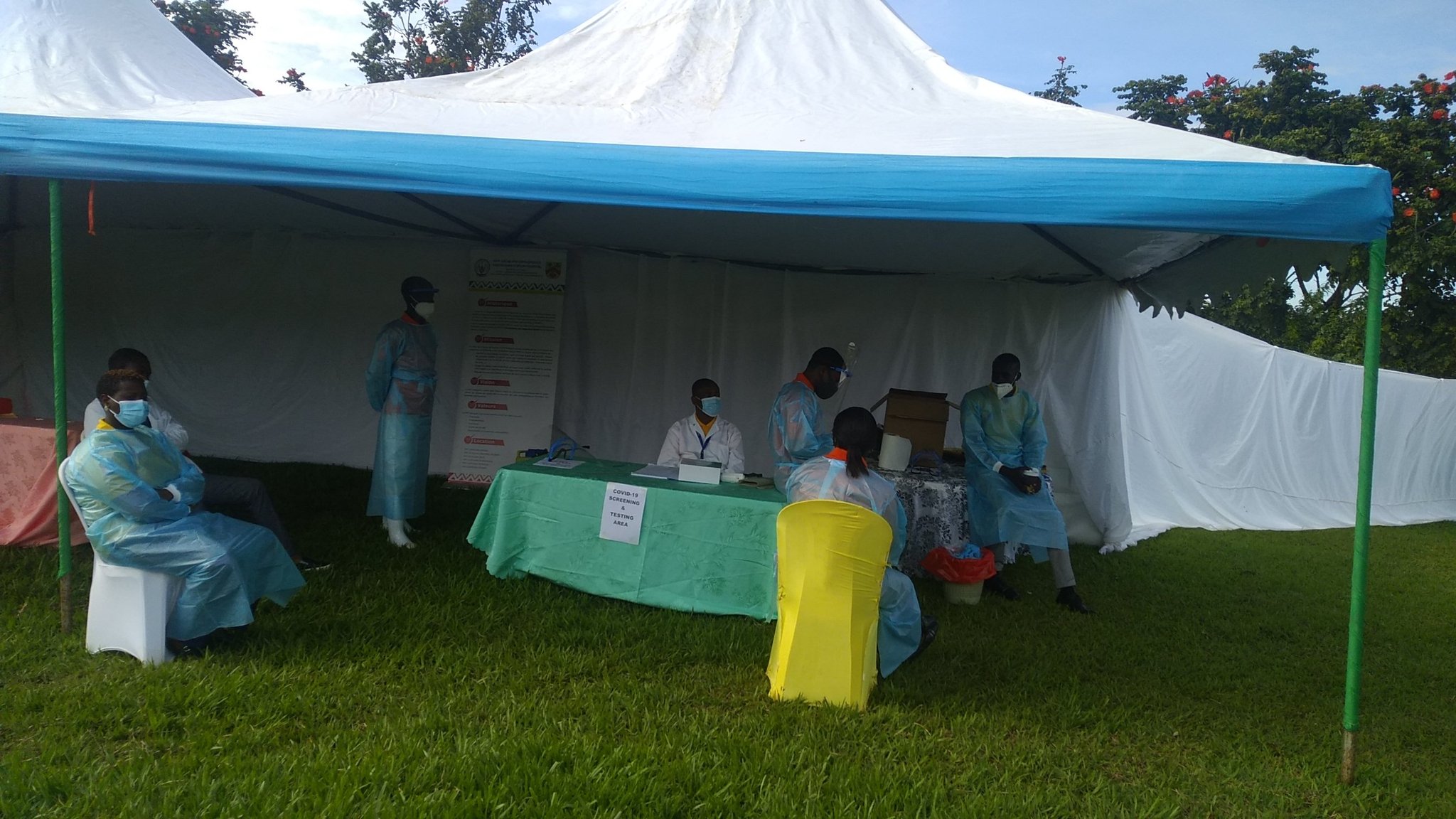 Everyone was tested covid-19 before entering in this open day
During the press conference, the Kicukiro District Administrator said that among the assistance the Districts accords to HVP Gatagara is payments of teachers' salaries, who teach children with mental disabilities, as well as organizing trainings, which are meant to enable them improve their livelihoods, to parents with children with disabilities, and coordinating persons with disabilities, so that HVP Gatagara in conjunction with Kicukiro District can effectively help them while they are in Groups, to improve livelihoods.
During the event, grassroots leaders were awarded who were the best as far as performance contracts were concerned.


Any message or comments?